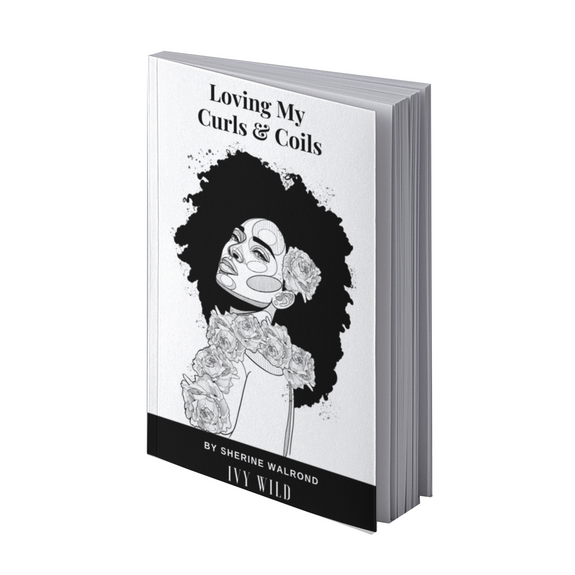 LOVING MY CURLS AND COILS BOOK
£9.99 GBP
Pay over 3 easy instalments with
___________________________________________________________________
A Natural Hair Care Guide For Naturally Beautiful Babes
This book provides you with easy guidance and information about your hair, all in one place. Helping you to strengthen your relationship with your hair by offering tips, styling advice and even DIY remedies for you to try in the comfort of your own home!

In this book you will learn:
How to identify scalp conditions!
Understand how vitamin deficiencies can affect your hair!
Tips on growing back your edges!
Tips on how to manage transitioning hair!

This Book offers you straight forward information on a need to know basis!
Delivery & Shipping:
UK DELIVERY OPTIONS
spend £25 - £2.99 delivery
USA DELIVERY OPTIONS
International Tracked (5-7working days) - from £24 delivery
Economy (up to 6 weeks) - from £12.99
EU DELIVERY OPTIONS
France/Germany - from £9.00
Belgium/Netherlands - from £9.00
Italy - from £15.35
CARIBBEAN DELIVERY OPTIONS
Barbados - from £26.00
Jamaica - from £26.00
Montserrat - from £26.00
AFRICA DELIVERY OPTIONS
Ghana - from £13.50
Nigeria - from £19.00