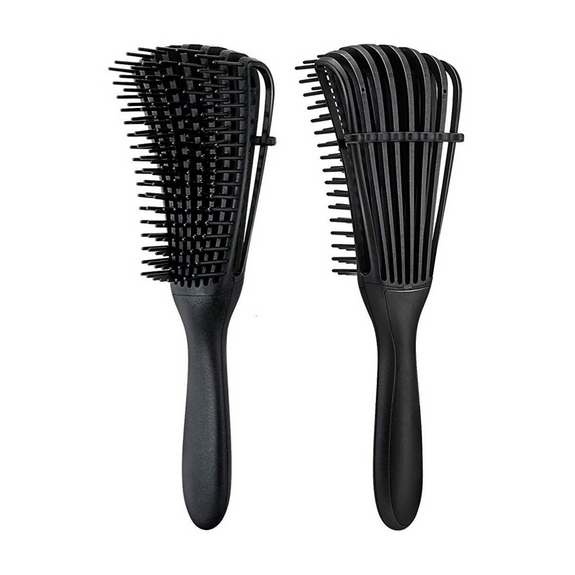 DETANGLING BRUSH
£9.95 GBP
Pay over 3 easy installments with
___________________________________________________________________
In Stock - Usually dispatched in 24 hours
Do you need a brush that will love your coils and curls?
This detangling brush will be gentle on fragile tresses and allow you to experience less shedding of your hair. From hair types 2C to 4C, this brush flexes to reduce tension whilst detangling your strands.
Curly and Kinky Friendly:
Gently detangle your hair strands!
Reduce the shedding of your hair!
Use less product on your hair due to the ease of use!
Package contains your brush with a detachable Bristle Locking Accessory.
Delivery & Shipping:
UK DELIVERY OPTIONS
spend £25 - £3.99 delivery
USA DELIVERY OPTIONS
International Tracked (5-7working days) - from £24 delivery
Economy (up to 6 weeks) - from £12.99
EU DELIVERY OPTIONS
France/Germany - from £9.00
Belgium/Netherlands - from £9.00
Italy - from £15.35
CARIBBEAN DELIVERY OPTIONS
Barbados - from £26.00
Jamaica - from £26.00
Montserrat - from £26.00
AFRICA DELIVERY OPTIONS
Ghana - from £13.50
Nigeria - from £19.00