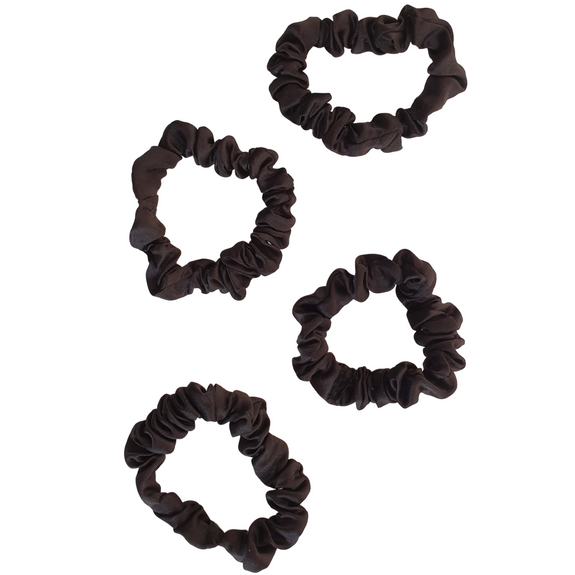 LUXURY SATIN SCRUNCHIES
£4.25 GBP
In Stock - Usually dispatched in 24 hours
Isn't it time you prevented hair breakage with a different kind of hair bobble?
Tired of seeing your hair knotted around your hair bobble? Time to try scrunchies. Designed specifically for your curly and kinky hair, covered in satin fabric without the metal clasp many scrunchies have. Isn't it time to reduce hair breakage and shedding every time you take your hair out of a bobble? 
Product details:
Curly and Kinky Friendly:
Soft and gentle satin fabric
Contains 4 black coloured scrunchies
Reduce hair breakage and tangles as this fabric glides in and out of your hair
Perfect for ALL hair types
The smooth satin fabric reduces dryness and frizz
This really is lingerie for your hair
Why not try our Afro Essentials Kit?
Delivery & Shipping:
UK DELIVERY OPTIONS
spend £25 - £3.99 delivery
USA DELIVERY OPTIONS
International Tracked (5-7working days) - from £24 delivery
Economy (up to 6 weeks) - from £12.99
EU DELIVERY OPTIONS
France/Germany - from £9.00
Belgium/Netherlands - from £9.00
Italy - from £15.35
CARIBBEAN DELIVERY OPTIONS
Barbados - from £26.00
Jamaica - from £26.00
Montserrat - from £26.00
AFRICA DELIVERY OPTIONS
Ghana - from £13.50
Nigeria - from £19.00